The World Health Organization said it had decided on the name of a novel Coronavirus (2019-nCoV) after consulting with the Food and Agriculture Organization and the World Organization for Animal Health. The official name is COVID-19.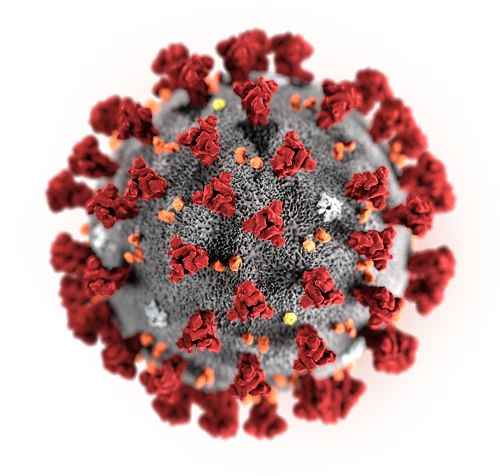 Coronavirus under microscope (Credit: CDC)
A coronavirus is one of number of viruses that causes deseases in mammals and birds. In humans, the viruses cause respiratory infections, including the common cold, which are typically mild, though rarer forms such as SARS, MERS and COVID-19 can be lethal. Symptoms vary in other species: in chickens, they can cause an upper respiratory disease, while in cows and pigs coronaviruses cause diarrhea. There are no vaccines or antiviral drugs to prevent or treat human coronavirus infections.
The incubation period for COVID-19 can be as long as 24 days rather than the previously believed 14 days.
You might also like